I like hats and I was browsing around the internet for tutorials on how to make a hat and I came across this wonderful
Hat Tutorial by Jessica DeBuck
and I decided to try my hand at making a simple one for Reese using some things I had around the house (like ribbons and flowers for scrapbooking). This is what my set-up looked like: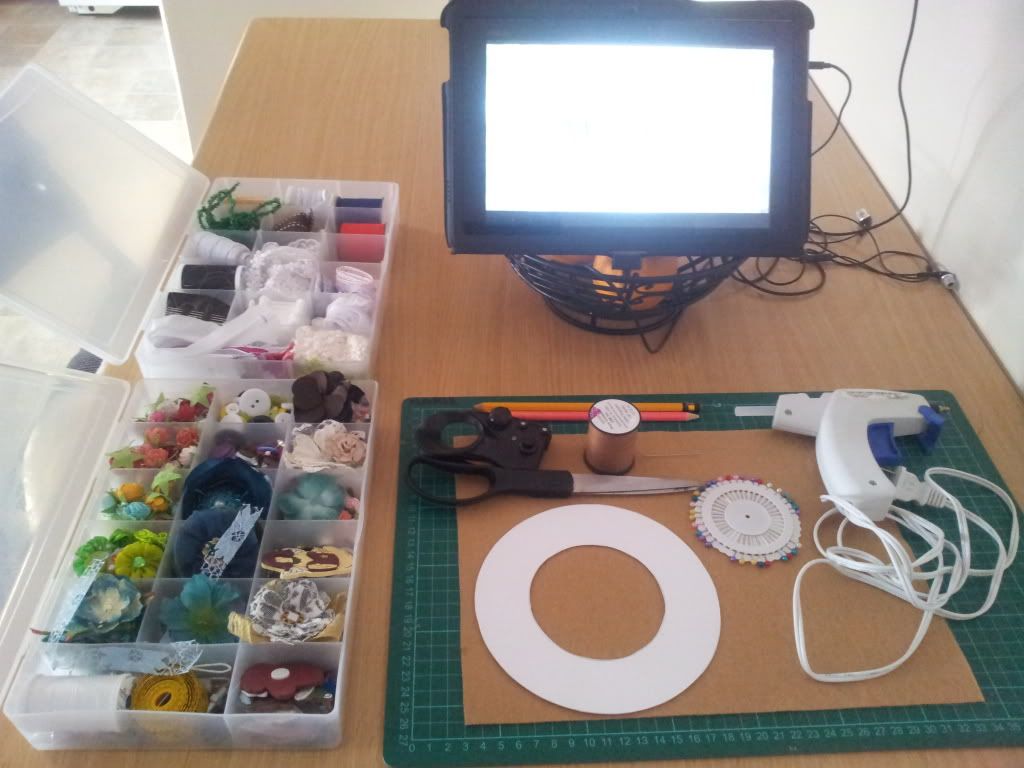 The above was my original set-up when I first started working on the hat. I had to change workspaces as I had to set it aside for a bit and wasn't able to work on it for a few days. Anyway, disregard the tablet, I used it mainly so I could watch some anime while making the hat. I also used it to go back to Jessica's tutorial so I knew if I was doing it right :D
I won't post pictures of all that I did, you can go see her tutorial for that. I'm just posting what mine looks like after I finished sewing it all together, which is like this:
Turning it inside out, it looked like this:
I added some ribbon using the hot glue gun: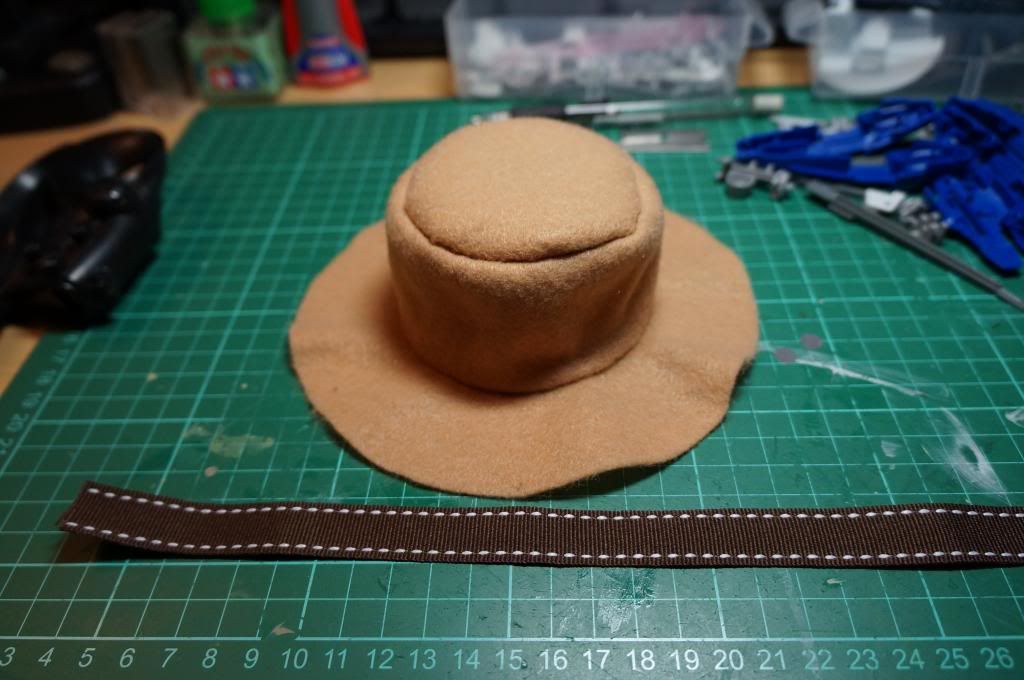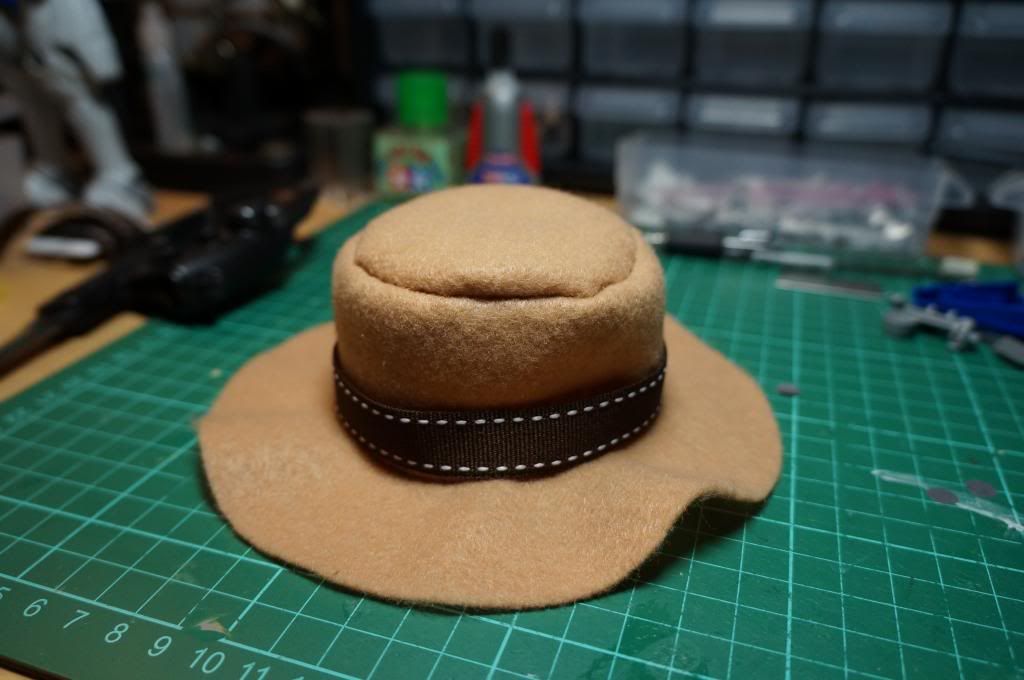 And put a little button to hide the join at the back: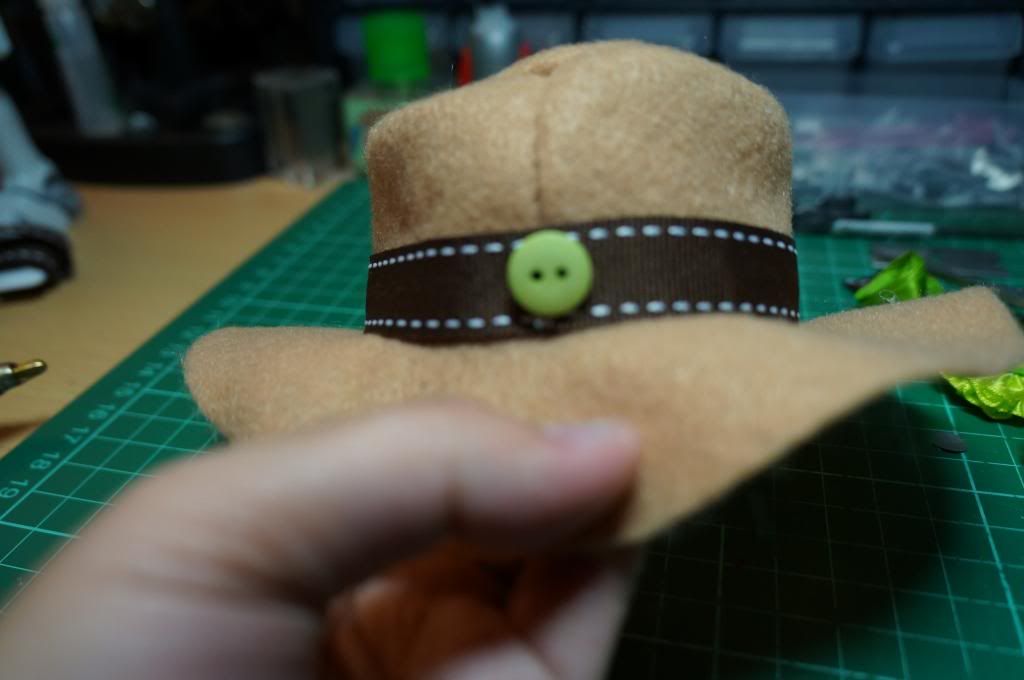 Taking some feathers and a ribbon flower embellishment, I glued the feathers to the flower: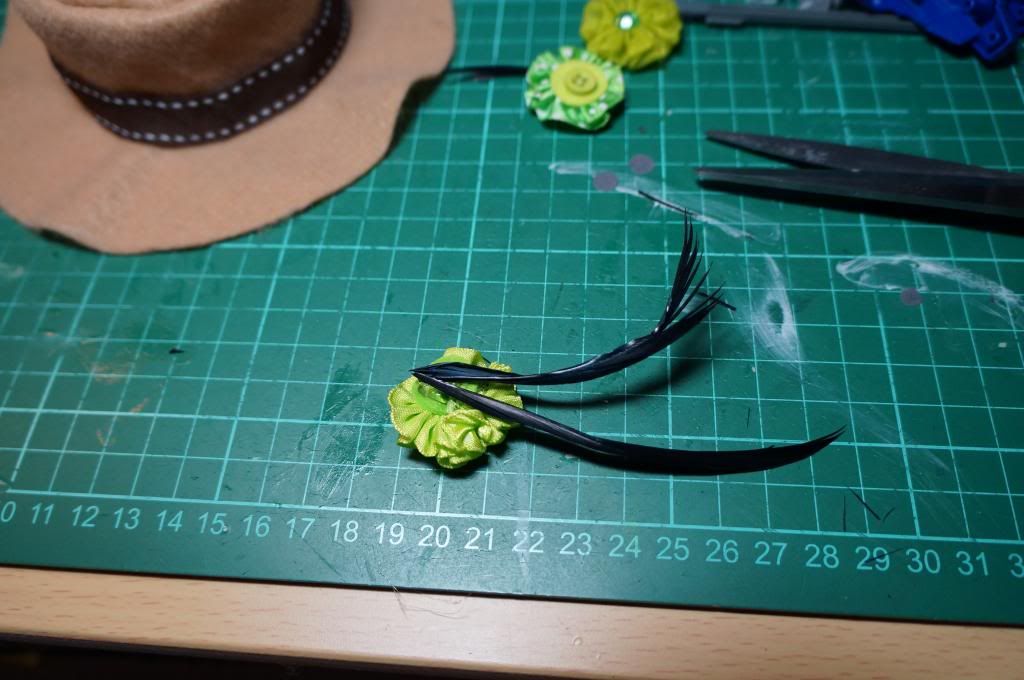 Then I glued that on to the hat like so:
And, Viola! Reese has a new hat.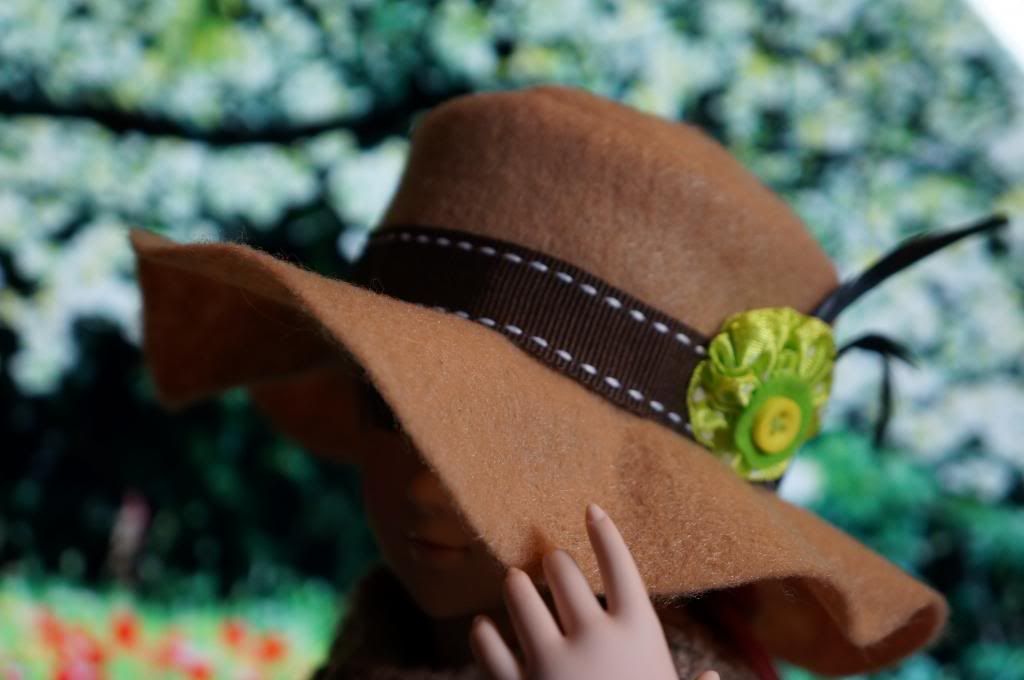 Here are the others that I made using the same pattern: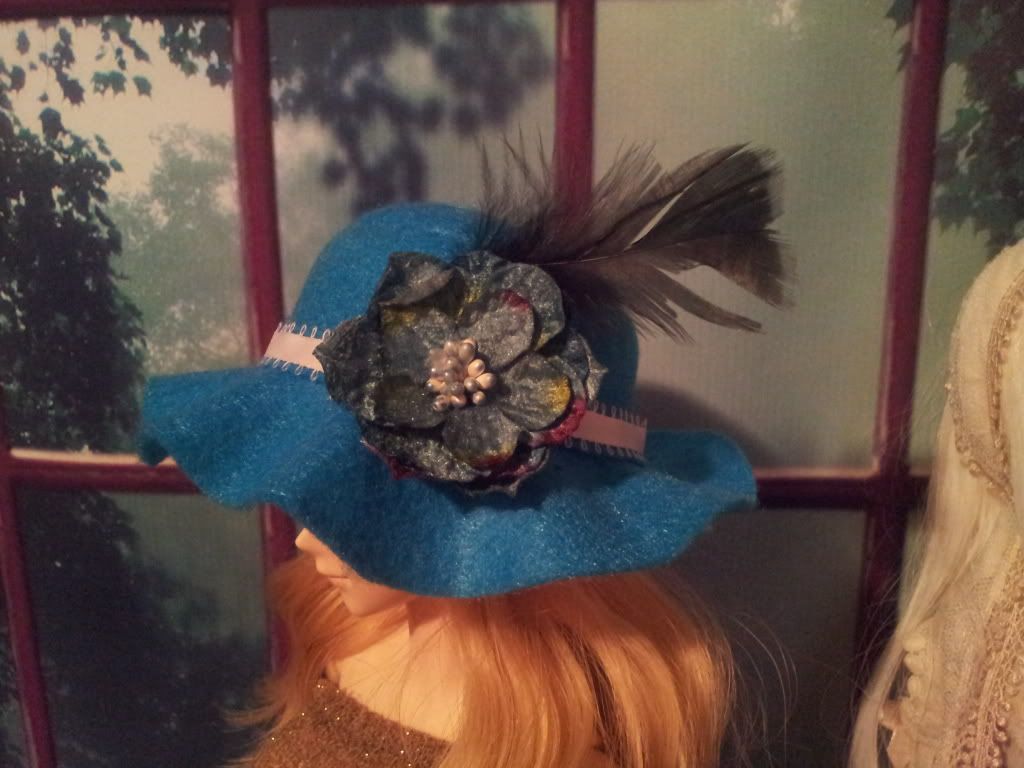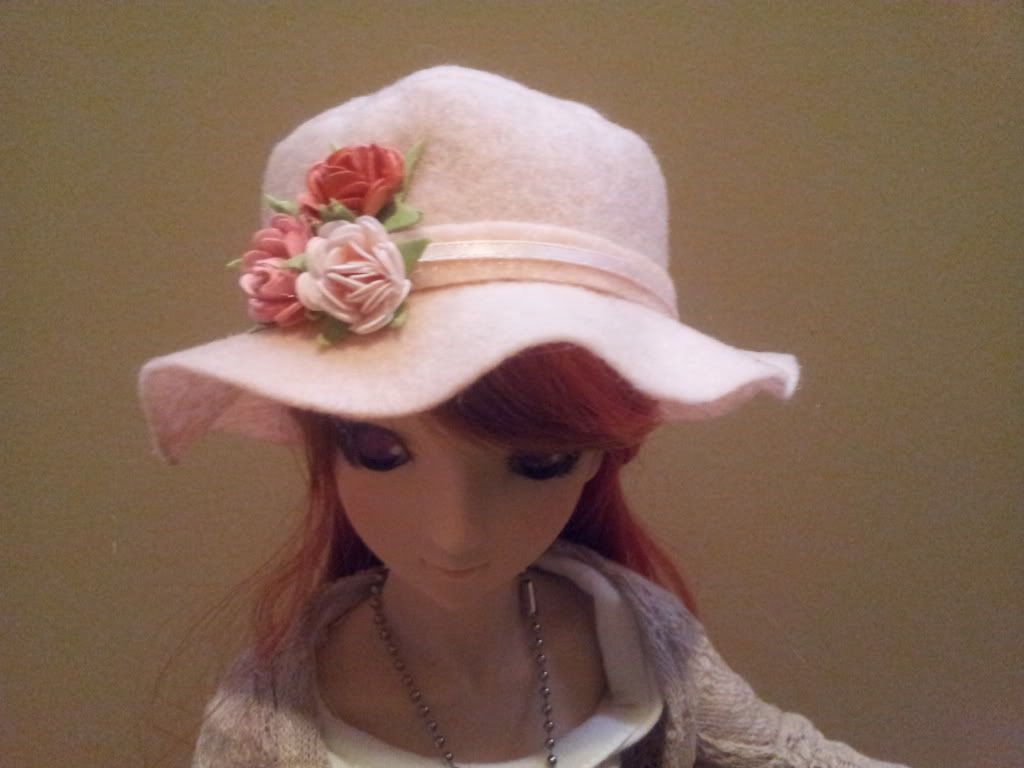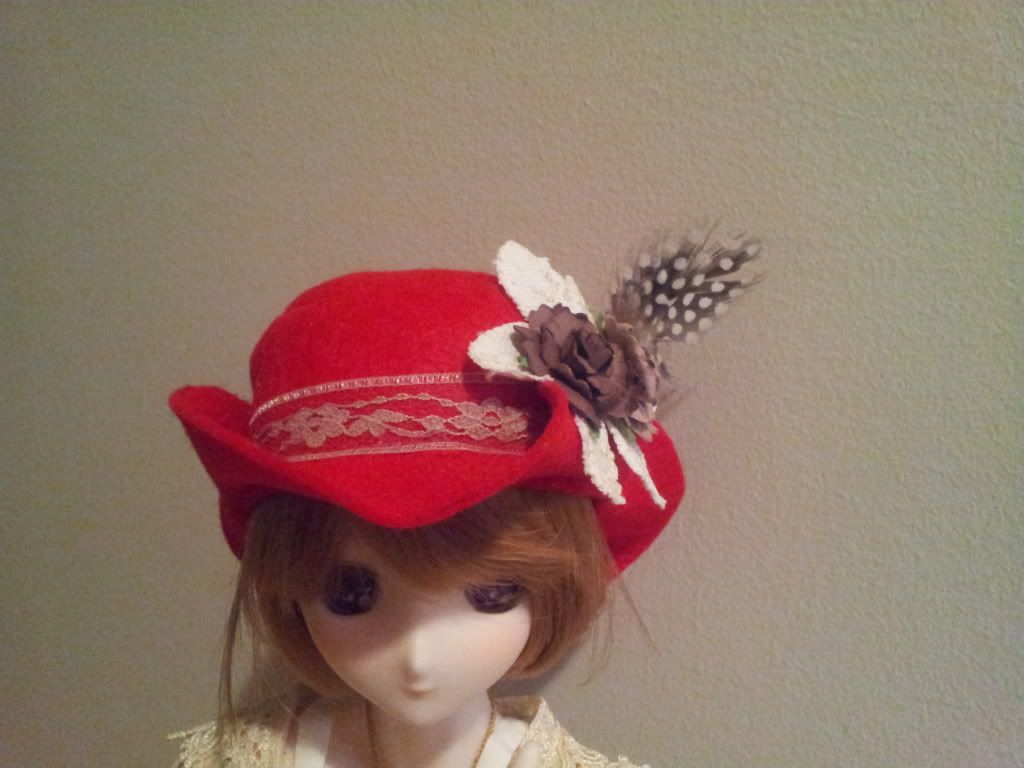 I could never have made these lovely hats if not for
Jessica DeBuck's Awesome Tutorial
. I hope you also get to try your hand at making your own hats for your dolliehs. Next time, I hope I can come up with my own tutorial for making BJD-sized fascinators and other head gear.