My girls, Rei (Volks Dollfie Dream Ayanami Rei), Mari (Volks Dollfie Dream Makinami Illustrious Mari).
Here is the rest of them:
Amelia (Bobobie Mei) my little bike riding elf.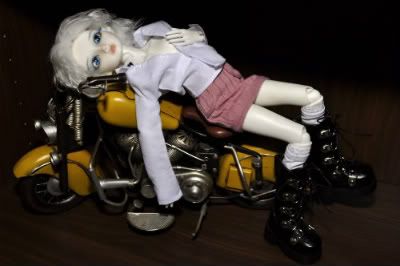 Ophelia (Island Doll Amy Royal 2) the lost princess.







Cassandra (B&G Old World Katrina.Rosyclouds) my pretty teenage cleric who is currently in normal human attire.